School Logo to Graduation Announcements and Invitations
Personalize by Adding School Logo to Graduation Announcements and Invitations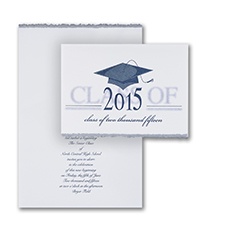 While there is always pride associated with a School Logo, there are certain educational institutions that have an additional level of prominence that comes with their Logo. We invite you to read lots More About Graduation Schools Logo at GraduationCardsShop.com. No matter which school your graduate attends, personalizing graduation announcements and invitations with your school logo are simple and add an additional level of uniqueness.
Adding a professional looking yet personalized schools logo graduation announcement is always a plus for those looking for a way to personalize the graduation stationery. You can do this with a number of options that shows exactly how much you love that alma mater. By using colors school theme, you can incorporate their school pride into the celebration along with the use of their school name.
Personalizing Your Own Graduation Invitation Announcement Cards with School Logo
GraduationCardsShop has agreements with many schools throughout the country to print their school's logo on your custom Graduation Invitations, Graduation Announcements and Graduation Cards. This will allow you to include your own logo on your graduate stationery sent to family, relatives, friends and others to let them know of your approaching graduation.
Please be aware that if we do NOT already have your school's written permission to include the school's logo, you include written authorization from the school before we can add its logo on your customized grad stationery.
Add Your School Logo to Graduating Announcements and Invitations
One of the important designs you can use when you want to personalize your printable orders is your Graduate School Logo. Whether you want a classic or modern design, using your logo as a part of your theme can be done without it looking as if it's an ordinary design used by most graduates. With shading and other design elements, you can use a traditional logo of school design in untraditional ways. You can add your own photo or designs to further individualize your Graduation Announcement. If your grad was part a fraternity or other social group, incorporate that to show their school pride and their personality.
Step it up with Graduate Announcing Cards and Invite Logo
There is nothing more school pride creating then sending out Graduation Invitation with School Logo being the center of attention. If your logo makes use of an animal or another figure, we can include it as is or we can modify the design to include the mascot holding a sports item or other academic symbol. Graduation school logo invites can also have that similar design or you may opt for a different design with similar elements to create a casual yet connected theme, our in-house design team will go the distance for you.